Spotify image sizes are important to keep in mind. When you are setting up a Spotify account make sure you have pictures in the right sizes.
Most musicians are worried about how the music might perform on streaming platforms. Right so! There's so much to take care of music-wise. From releasing a new track every 6 weeks. Also, getting onto Spotify playlists is also important.
Next, you need to make sure to share your playlists and tracks often over social media. Music-wise there a lot to keep in mind, nobody will hold it against you if you forget about images.
This is crazy, images or visuals are super important for streaming services. Visuals contextualise the music for the new listener.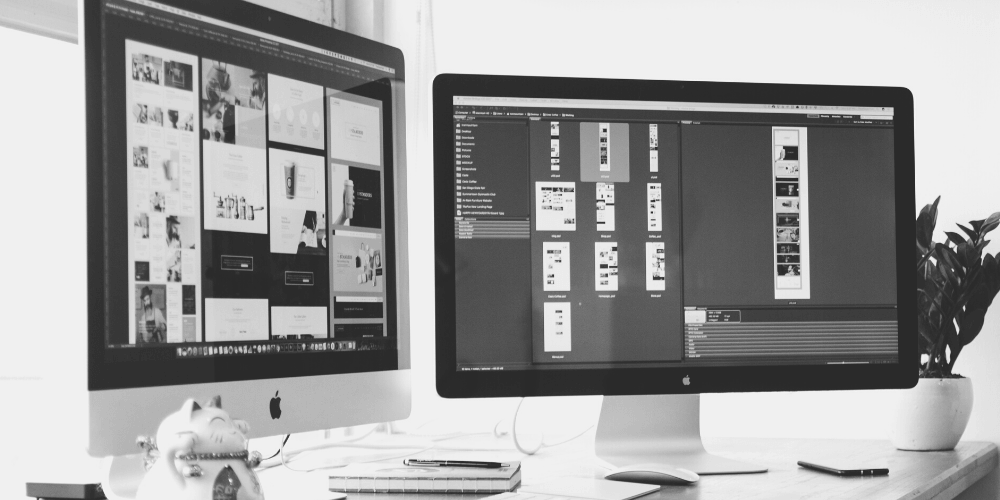 And that should be your goal, appeal to new people as much as to your fans!
Here's the kicker: if your header pictures look attractive and your profile is proper your whole Spotify profile is much more appealing. At the end of the day, you want people to follow you.
This way they get your new tracks into their Radar Playlist. A brilliant way of ramping up those streaming numbers.
What is the Spotify image sizes your pictures have to be in?
The easier you can make it yourself the better. One trick is to have templates for the various picture sizes needed for the Spotify profile.
In the first place, this makes it much faster to change the pictures. Something you should do regularly. Nobody wants to look at the same profile picture for 3 years.
What is more, more so with the Artist Pick Playlist. Here, you want to change this often to show fans something new whenever they get onto your profile.
What is more, it makes the upload much smoother. You can use tools like Canva to create templates. In fact, just go to the 'Create a design' button and then click on 'custom dimensions'.
Spotify Image Sizes Cheat Sheet
Avatar picture: min. 750px x 750px (not bigger then 20 MB, .jpeg, .png, or .gif)
Header banner: min. 2660px x 1140px/ better: 6000px x 4000px (not bigger then 20 MB, .jpeg, .png, or .gif)
Playlist Cover: 300px x 300px (not more then 4MB)
Cover Art: 1600px x 1600px /1:1 aspect ratio (JPG, TIFF, PNG, Note: The format should also use lossless encoding, Highest resolution, encoded with sRGB colour space and with 24 bits per pixel. Colour space directly embedded)
Gallery: you can upload up to 125 pictures!
Do's & Don't of Spotify images sizes
For once, when uploading images to Spotify there is something to keep in mind. Make sure you get the best out of your visuals and use them to your benefit.
Do's:
Important to realise, keep Spotify images inline with the overall colour scheme of your release your musical profile. If you use a lot of hot pinks on Instagram you want to carry this through to Spotify
Update pictures often, by all means at least when you release new music
Don't be shy, show your face! Spotify is not the place for understated coolness and minimalism. Make sure your pictures work instantly
Make your visuals pop. Use good contrast and keep in mind that people mostly use Spotify over their mobile phones
Put the focus of the pictures right in the middle. In the same way, keep in line with frameworks so your pictures look good on all devices
Use branding for the Artist Pick Playlist and Cover Art
Don'ts:
Make sure that your pictures really matched the delivered meta-data
Use your own pictures and NOT generic picture or art templates
Don't be too sexy or provocative with your pictures
Make sure the picture is sharp and not blurry or pixelated
If you use writing make sure it only states the band/ musicians that are actually on the records
---
Use Spotify images to your benefit!
Point often overlooked, in the online world we are surrounded with images and visuals. Wherever we 'go' online, there are masses of pictures.
Spotify is no difference here. Have you ever scrolled in a playlist just to pick tracks by the cover alone?
Also, if you follow an artist over multiple platforms it is vital to have a super-strong recognition factor. This way you can really encourage fans to hit the follow button.
What is more, the better your pictures are the more likely people are to share your tracks and playlists over social media.
In case you want to entice Spotify to place you on one of those delicious editor playlists you better have strong social media signals. That means the more people share your music on to Instagram and co. the more likely you will get featured.
---