Keywords are one of the internet things that everyone has heard about. Even if you are not frequently working on websites, you've probably come across keywords.
By all means, keywords are one of those SEO tools that have been around for a long time already. There are so many tips out there about how you can make the google keyword planner work or perhaps how you can find keywords in the first place.
Of course, the google keyword planner is the boss of all keyword planners. The Google algorithm is the power behind the keyword planner. It features an unbelievable data-depth as well as it is directly linked with Google AdSense.
That means, whatever keyword you find you can put to work directly in Google and place an advert out there working your fanbase like a treat. The google keyword planner also helps you to find keywords in the first place.
There are a lot of free keyword planner to help you out
However, there are also a lot of free keyword planner out there. Important to realize, LSI keywords must not be forgotten when planning your keyword strategy.
Latent semantic indexing is the new kid on the block in the SEO keyword world. What does that mean?
LSI keywords describe whole sentences that people type into their search engine of choice. Long gone are the times where you repeat your keyword as often as possible in your text (#keywordstuffing).
Now, you try to make it as easy as possible for the user. If someone types into the Google search bar 'why have The Beatles split up and when?' you'll probably have a much better keyword match then when you only type in 'The Beatles'. As we all know, that name covers a lot of territories.
It is important to also use your keywords through out your entire site
The thing is, they aren't a one-hit-wonder. If you really want to rank for a keyword, you have to make sure to also include it into your other pages on your website as well as your blog posts.
Also, make sure to build blog posts that fit into one category and link them underneath each other. Build cornerstone content and make sure that knowledge authority shines through all your content.
Why? In the end, great content is still the best 'catch' for a website visiter.
And that is what you want to achieve with working out your keywords. Attracting new people to your website who search for exactly what you'll give them.
Don't try and lure people into your website that you can't satisfy. Pure numbers won't fill your bank.
It is conversions that will pay at the end of the day. In fact, conversions mean the situation when a visitor on your website becomes engaged with your content and perhaps signs up for your newsletter or buys your eBook.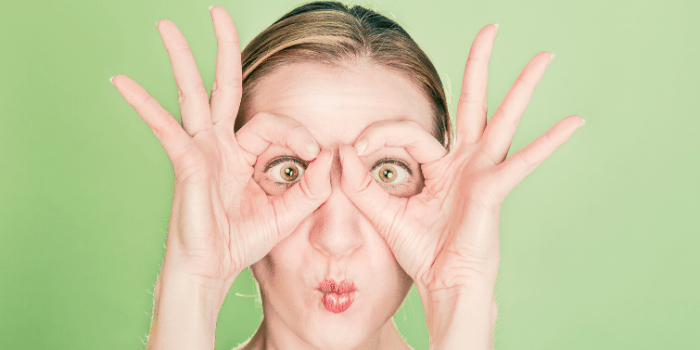 Here comes the single trick nobody tells you about keywords
Ok, so far all things I've described here aren't breaking news in any stretch of the imaginary. Are you ready for the one single trick nobody ever told you about keywords?
Buckle up, because without further ado, here comes the best trick about keywords!
Keywords first!
What does that mean? This wording means simply to find your keywords first before you start working on the content.
This is crazy, so simple and so true! Let's slow it down a notch. Why is it so important to find your keywords first before you start working on your content?
This way, you get the hardest part out of the way first. Research the absolute best keywords for your topic can be quite time-consuming.
If you leave this to the end of your workflow you might not be that concentrated anymore. Also, your blog post or other content might be written in one way and then you go and try to include some keywords in an already standing text.
That can have the result of sounding a bit phoney. However, if you want to create a sleek copy make sure to find the keyword first.
Then you'll find writing the text much easier, I promise! What is more, If you already know your keywords, SEO optimizing will be a treat.
Alt-tags will literally do themselves as well as the headings will carry the keywords in sufficient numbers.
There you go, here is the single one trick about keywords! You are welcome!
PS: Can you spot the keywords for this text?
---
Here you can find tips on how to manage the coronavirus pandemic.