Many musicians wish to know more about the mechanics of Spotify. How do some songs end up on all the playlists and some not at all? One crucial metric within Spotify is the listener-to-follower ratio. That means, how many listeners does an artist have and how many of those are also followers?
The higher the follower count the better for the Spotify algorithm. For once, it shows clearly that there is a fan following for the artists. This is an important measurement since it implies also a great following on social media and hence nice buzzing for a new release. Something that Spotify is after because it brings more listeners over from social media back to the streaming platform.
What is more, if a fan follows an artist, they get a notification as soon as there is a new release. This helps the latest track to receive ample streams from the get-go.
Listener-to-follower ratio – how to calculate your numbers
Important to realise, there is no explicit metric within Spotify for Artists that shows you what your ratio is.
In order to find out what your listener-to-follower ratio is, you need to calculate it. But don't worry, it isn't a difficult equation. You take your Spotify followers and divide this number with your monthly listeners.
Spotify followers ÷ Spotify monthly listeners = Listener-to-follower ratio.
Let's do a quick case study in order to illuminate the topic.
Miles Kane: 255,055 followers/ 510,475 monthly listeners = 0,49
Rihanna: 50,563,911 followers / 54,980,073 monthly listeners = 0,91
Wet Leg: 361,743 followers / 2,564,102 monthly listeners = 0,14
(last accessed: 28.10.22)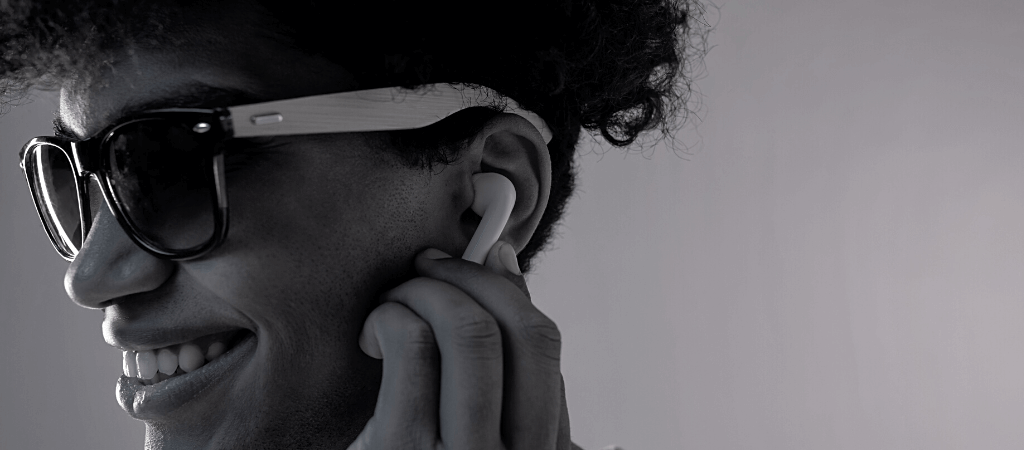 How to put the listener-to-follower ratio into context
If we look at Miles Kane's 0,49 listener-to-followers ratio, it means that nearly 50% of people who listen to his music are also following him. Rihanna's percentage is even higher with 90% of people listening also following. And lastly, Wet Leg, have the smallest ratio with 0,14, which suggest that 14% of listeners are also followers.
The important thing to understand is that you need to put the listener-to-followers ratio always into context. Miles Kane and Rihanna are both established musicians and brands. Rihanna even more so with a worldwide following. She is also a cultural figure that is kept in people's minds with her other business pursuits such as Fenty Make-up.
Wet Leg on the other hand is a newcomer band that has only recently released their debut album. They are from the UK and playing their first major tour right now.
A healthy ratio is usually somewhere between 0.1 and 1. If it's lower than that, you should consider avenues that will help you grow long-term fans that will support you throughout your career.

*AmplifyYou
How to increase your Spotify followers
Here's the thing, most musicians are after the coveted playlist placements for their tracks. Many think, the more streams I have the higher the chances for my career to take off.
Now you know better! The better your listener-to-follower ratio is the more likely you are to succeed. The mechanics are simple. Getting someone to follow you on Spotify takes real interaction with you as a musician.
Hence, the process of converting people from consuming your content on social media or listening to your tracks on a playlist to someone who's following you turns them into fans.
Make sure that your content is part of the overall storytelling. If you simply look at your Instagram Feed, so much mindless scrolling is happening. Catching someone's interest is no easy feat. Draw them into your world with content that contextualises your music in a visual way.
And fans are much more important to your overall career than streaming numbers alone. Fans will buy your merch and concert tickets. Also, they will look out for your newest album to be released and create a real buzz about it. Fans will talk to their friends about your music and recommend it everywhere. Put simply, fans will take action for you and spend their money on your art and career.
What people need in order to become fans is first and foremost storytelling!
Storytelling enables you to communicate your story across all social media platforms, your releases, music videos, interviews and much more.
What is more, start talking to people, may it be after your live show or online. Make them feel valuable and important to you. Learn about their lives and in which places and times they listen to your music.
As the fandom hypothesis goes, what matters isn't how many people are listening, it's the nature of that listening.

Are listeners passively consuming sound because artists are in playlists, or are they doing so with an intent that can be monetized through the sale of merch, performances, and all manner of extracurricular offerings?

*Chartmetric
Get your foundation right and then build on it
The listener-to-follower ratio shows above else that it is vital to build your foundation first and then build on it.
If you get masses of streams before your storytelling is ready, people will not be able to connect with you. While those high streaming numbers might look attractive at the moment, they will not result in a solid career.
Having the listener-to-followers ratio as a key metric in your strategy from day one will help you keep momentum as well as strengthen your base.