Audio branding is part of the more extensive branding strategy. Establishing yourself as a brand can make a difference in an ever-evolving online market for music.
However, I hear most musicians moan about it. It is widely conceived that artists should only focus on their music and nothing else. In detail, if only you are concentrating on your music and hone in on your art, fans will follow automatically.
That might even work for the top 2 % of musicians out there. In fact, having big teams of industry experts who look after the rest of the work.
And by no means is that not a wonderful situation to be in, don't get me wrong. However, the reality looks quite different for the majority of musicians out there.
Hence this is why I believe everyone should learn about branding and especially audio branding.
What is audio branding and how can you get into it? Let's keep reading!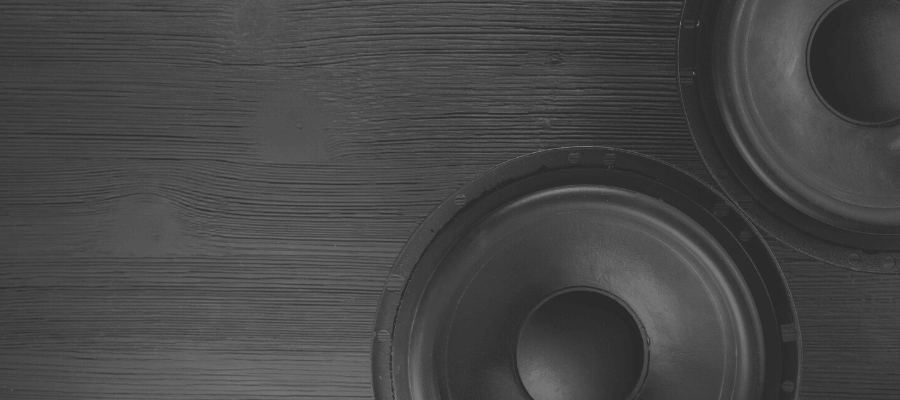 What is audio branding?
The name audio branding originally comes from the wider marketing world. As a result, a business would come up with a signature sound that will get played almost like an audible logo.
Examples of sound logos:
Having a signature sound really helps people to remember your company. Important to realize, it also subconsciously helps the brain to determine the context of the business.
As you can see from the examples, the Intel sound logo has a very sportive & fresh feel with a movement in the music piece that draws forward. On the other hand side, the THX sound logo is designed in a way to make you feel the vastness of a movie theatre.
Whereas, the Netflix logo sounds very concise and chill, exactly right for a night on the sofa.
You might wonder, well that is great for big companies and all but what does it have to do with me as a musician?
Here's the thing, music that has gained a mass following always had a recognisable sound.
Just think way back to good old Amadeus Mozart. His style of music is immediately recognisable.
Even 230 years later, the music has lost nothing of its urgency and directness.
Audio branding can help you connect with fans
At the present time, music streaming is the predominant source of music consumption. In essence, most people listen to music over Spotify, Apple and co.
Under those circumstances, you really need an audio brand that is instantly recognisable. The upload rate of new songs to streaming platforms is astonishing, to say the least. Add to that the already overworked ears of people who live in cities with sound pollution and crowded offices.
In order to cut through the noise you need a sound that makes it easy for people to follow you. That is not to say your music should sound like an elevator tune.
On the contrary, coming up with a signature sound is a sign of high mastery and skills.
How you can embed audio branding into your release plan
In light of the modern days streaming economy, many musicians tend to release multiple singles in a row rather than one big album every now and then.
That can make it harder to come up with one coherent sound for all singles.
However, that is exactly what audio branding means. Even if your singles have different moods, let's say one is a ballad and one is more like an uptempo rock song.
Make sure to tie them into the bigger picture through the usage of similar instruments or arranging methods.
Just take Bob Marley as an example. His songs vary from political protest songs to sweet love songs. However, the rhythm, instruments and accent of his singing all make it one coherent body of work.
How a signature sound will help your success
One added bonus of concentrating on good audio branding is more success at playlist marketing.
Here is the thing, playlists always have a main theme or mood they are portraying with the choice of songs added to the playlist.
If your songs have all the same clear audio branding it makes them very easily placable on playlists.
What is more, having a signature sound can help you get those important sync deals. Important to realise, a sync deal means that your music is used for a movie soundtrack or advertising for example.
Many bands got their first recognition because their music was placed in an ad. Ads get played over and over again on social media or even still on TV.
Don't be shy
In conclusion, audio branding is as old as music itself. Don't shy away from it because you think of it as selling out. Far from it, it will actually help you start selling at all!