Newsletters have been around for some time. However, they are still as solidly working as ever.
The only thing that has changed is obviously the data privacy laws of most countries. Don't let it scare you though. If you work the GDPR policies right, for example, you have no reason to shy away from newsletters.
On the contrary, they are one of the easiest marketing measurements you can take. Newsletters are also super affordable with most services even offering a free tire for starters.
What is more, you can customise the newsletter to look just they way you want. Something that is not so much possible on social media where you have limitations to the text size and photo specifications.
A newsletter can be your little world. Even more so if you don't run a website anymore.
You want to know the best part? You can even earn money with newsletter!
Here are some super unexpected ways of earning money with your newsletter.
How to set up a newsletter in the right way
First things first, you need to set up your newsletter. This actually starts with setting up a newsletter time schedule.
Being consistent with your mail-outs is super important. Don't only send out a newsletter when you have a new record, and then three in a row just to stop immediately after the release cycle has ended.
This is crazy, so many people only want to use a newsletter when they want to sell something. However, this hard-selling method is not really nice for fans.
At the end of the day, they will get it that you want to do a hard sell on them. Nothing is less sexy than forced communication.
Be kind to your fans and send out newsletters in a consistent time frame. That way nobody will take it badly if you put the odd advert in.
If you have no record or release you can talk about there are so many alternatives that you can use in order to fill your newsletter.
How to gather new Email addresses
The next step would be to start gathering Email addresses. This can actually take some time so be patient!
You can give out free content on your website in exchange for someones mail address. For example, if you have a single that didn't make it on the album you can use this.
If you can produce sheet music of your songs then you can use this for mail address swapping.
Or perhaps you have an amazing acoustic version of your best performing track. Make sure that you really have something to offer.
Also, be super transparent what you will use the mail address for. People got really sensitive with their mail address and right so.
Most newsletter programs like MailChimp lets you program a welcome mail as soon as someone signs-in. Make the most of it and create a personal message that contains your style and language.
Nothing is worst than an automatically generated mail that sounds like the saddest robot ever.
How to fill a newsletter in order to keep a consistent time schedule?
In the first place, you can always share an updated Spotify playlist in your newsletter. You can make a custom link to your playlist as well as you can include a scannable link.
Spotify becomes more and more a social media platform on its own. Fan engagement is super important for the algorithm.
This is crazy if you share your playlists regularly over your newsletter, there are big chances that people will do the same. What is more, you can also share playlists from fans or curators that feature your music.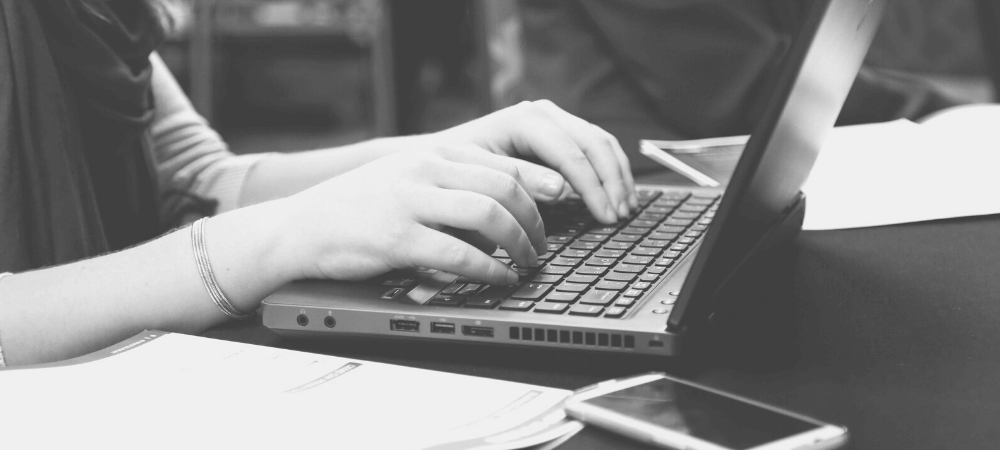 Giving them a shout out is a nice way of saying thank you for the inclusion.
Also, you can send nice photos of yours and make them exclusive to the newsletter. That means, not sharing them over social media.
Another great idea is to use the newsletter a bit like a blog and just write about your life. Or perhaps you have a YouTube tutorial series coming up. Use the newsletter to write more in-depth posts about the tutorials.
How to actually earn money with newsletters
I hear you, filling your newsletter with nice content is one thing. However, actually earning money with it is another.
Of course, if you have a new release or record coming up, the newsletter is a prime place for marketing it. Perhaps you can give out a special coupon code to your most loyal fans for your webshop?
Or they'll get a pre-listing with you in a private Zoom call? Any way you like it, make sure to start a real conversation with your fans. Let them feel like they are part of the strategy rather than a marketing component that needs pitching to.
A more underground way of earning money with your newsletter is to use the data for Remarketing lists over on YouTube.
This is crazy, when you start a True View Campaign for YouTube in the Google Ads account you can select different target audiences. Remarketing lists let you pre-save specific target audiences.
Make the most out of Remarketing lists in order to earn money with newsletters
Here come's the kicker, you can download your newsletter contact lists as a CSV. file and re-upload this to a Remarketing list in Google Ads.
This way you can make sure that your video is shown directly to the right people. How will this earn you any money I hear you say?
Well, the more engagement and watch time you have on your YouTube channel the more likely you will be to become part of the YouTube Partner Program. A real possibility to earn money!
You can do the same thing over on the Facebook Business Manager. Here, you manage all ads for Facebook as well as for Instagram.
Showing your ads to the absolute right people will not only get you more engagement but also lower the price for the ads themselves.
---
Newsletters don't need to be a dreaded point on your to do list. Just make sure to do regular send-outs.
Also, really strive for starting a conversation with your newsletter readers. Newsletters are not a one-way street.
Don't just send out a bunch of information or purchase links to your products. On the contrary, make sure that the reader feels taken seriously and start communicating with them.
Perhaps someone will write you an Email back when you ask a specific question or run a poll? Always make the reader feel like they are a part of your most loyal and finite fan-group.
(Editor's note: always make sure that you apply all necessary GDPR practises to your newsletter.)
---
Wanna read more blogposts by BlackbirdPunk?
How To Get Your Band Through A Global Pandemic
Musician Biography – One Of The Most Underrated SEO Must-Haves
Communication In The Music Industry – A Key Skill For Everyone