Spotify Stream On delivered many new exciting features for musicians as well as music fans. The live-stream event this past Monday (22.02.21) will supposedly draw a picture of Spotify's future.
This is crazy, the competition on the music streaming market is fierce. Apple Music, Tidal and Deezer are only some of Spotify's competitors.
All of them try to gain as many new followers and subscribers as possible. Tidal used to be the streaming service with the highest audio quality. However, following Spotify's announcement, this might change sooner or later.
After the briefing, music industry experts had their eyes peeled for the stock markets reaction. Important to realise, Spotify is actually listed on the New York Stock Exchange under the name SPOT.
This means people can buy and sell shares of Spotify. In fact, as with any other company listed on the stock exchange.
All the info about the Spotify Stream On announcement
During Stream On, we'll explore the power of audio, the journey of creation, and the opportunities ahead for millions of creators and billions of fans around the world. You'll hear from a number of speakers, from global artists to Spotifiers to world-renowned storytellers.

*source: Spotify
With this bold statement, Spotify starts into the live stream. Of course, the power of audio is not an invention of Spotify. Nonetheless, this claim shows Spotify's self-esteem as much as its self-image.
This is crazy, over 60.000 tracks are uploaded to Spotify, every day!
The Spotify Stream On event also featured performances of many artists including J Balvin, Khalid, Billie Eilish and Justin Bieber.
New markets unveiled in Spotify Stream On event
The new markets include many countries in Africa like Angola or Nigeria. As well as many countries in developing Asia.
Those are great news. By all means, music experts have long called for an end to the Europe-centric music industry. Of course, just simply opening Spotify to those markets will not solve the problem overnight.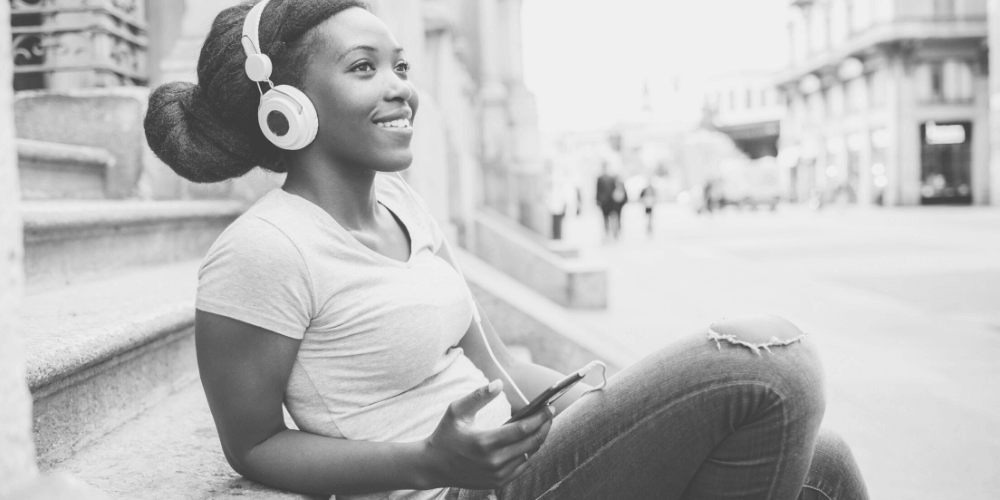 However, acknowledging the people in those countries as valid music fans might be a step forward into the right position. Spotify is now available in over 167 markets.
Some of the places we're going, like Bangladesh, Pakistan and Nigeria have the fastest growing Internet populations in the world.

*source: MusicBusinessWorldwide
Spotify's podcast service 'Anchor' get's an update as well
Here's the deal: Spotify already tried to get the booming podcast industry into its streaming platform. Now, it even intensifies this approach. In other words, the Spotify owned podcast tool 'Anchor' serves some sweet updates, too!
For example, you can now connect your WordPress.com blog with Anchor in order to publish your blog posts as podcasts simultaneously.
There will also be a new Poll and Q&A feature. Indeed, this can make your podcast on Spotify even be more interactive! So many bands have podcasts running on Spotify. During the Spotify Stream On ceremony, a new podcast by President Barack Obama and Bruce Springsteen was announced as well.
Another new feature of the podcast area will be paid subscriptions. Until now you needed to lure people over to services like Patreon in order to really earn money with a podcast. My feeling is that Spotify tries to emulate this with the new paid subscription model.
Spotify Stream On reveals Spotify HiFi
As mentioned above, Tidal was the streaming platform with the highest music quality. As a matter of fact, Spotify launches a big attack on Tidal with its own and new Spotify HiFi feature.
Beginning later this year, Premium subscribers in select markets will be able to upgrade their sound quality to Spotify HiFi and listen to their favorite songs the way artists intended.

*source: Spotify
It gets better: the new Spotify HiFi feature means that fans can enjoy music streaming in CD quality. For instance, this might not sound very exciting. However, it is important to understand that CD can actually carry large music files meaning the high quality of the audio output.
Spotify only offers a max. of 320kbit/s streaming in the premium subscription tier. On the contrary, CD's can carry music files of 1411 kbit/s.
Of course, in order to enjoy the music you actually also need great speakers. Spotify has even thought about that and is working together with '… some of the world's biggest speaker manufacturers to make Spotify HiFi accessible to as many fans as possible through Spotify Connect.' (source: Spotify)
What is more, without good hearing you will not get the full idea of a song even with HiFi!
---
There you have it, the biggest news of the Spotify Stream On broadcast. Surely, it may take some time before all changes are implemented.
What is more, some of the new features are only running in the Beta version in limited territories. However, one thing is for certain, Spotify is on the go to become even bigger.
What does that mean for your digital strategy? For once, having a very clear idea of your target audience and fanbase will become even more important. Only if you know your fans you will be able to cater to their needs.
Spotify can be for sure a great platform to interact and service your music fans. On the other side, competition will not sleep. Have your eyes open on the next move of Apple Music, Tidal and co!