Learning how to learn is essential for everyone wanting to master the digital music market. The digital sphere is ever-changing, new apps are created every day. When you thought you'd get the hang of Instagram, TikTok came around the corner.
One of the most frustrating things my clients complain about is the fact that they can't keep up with the turnaround of changes made to digital platforms like Spotify and co.
Surely, all you want to do as a musician is to write good music and play live. However, being able to market your music online is a key skill in the modern music business.
Here's the thing, being able to continuously learn about new developments will help you stay on top of things. What is more, it will give you the ability to be innovative yourself!
Learning how to learn
Continuous learning comes from being consistent first and foremost. It is better to learn in smaller time segments but more often rather than to do one massive webinar once a year.
Make an effort to clear time every week for a learning time block. Depending on your overall schedule you might be able to free half an hour or even more.
The key is, to be honest with yourself and to identify time slots that you can persistently use for learning.
Go through your calendar and see what days of the week offer the most chances for a free moment. Perhaps first things first on Monday morning you can be free 30 min before your first work calls.
Likewise, maybe you can start your happy hour on Friday an hour earlier and therefore dedicate that time to learning.
Whatever timeframe works for you, make sure to sketch it down as a real work appointment.
Here's the thing, in my work as a digital consultant I have to keep my knowledge fresh at all times. Therefore I make an effort to dedicate some time every week in order to further my insights.
I make this a part of my job and treat it as an investment into my business. Because at the end of the day, that's exactly what learning is. An investment into your future ability to solve problems, overcome difficulties and set out strategies for success!
Identify which areas you want to learn more about
The world of online music marketing is vast. Make sure you keep the focus on one area at a time. For example, if you want to learn more about streaming marketing, make sure to only do learning about this subject and not also start learning about music law.
This could potentially overwhelm you and take away focus and energy. If you have a limited time budget any way it is best to keep it concise.
What you could do if your time for learning is limited is to draw up an overall learning plan of things you want to accomplish this year.
Then break it down into smaller segments and again break that down into weekly lessons.
That way you can keep track of your learning curve and see what you've already accomplished.
You can use tools like Asana, Trello or even Google Docs for keeping track.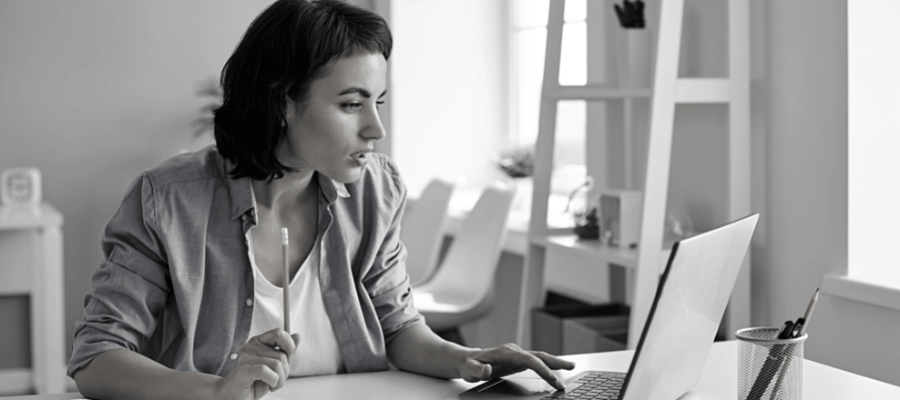 Find the right learning material for you
Everyone learns differently, perhaps you can remember lessons best if you listen to them. In that case, you can research podcasts and audio descriptions of webinars that you can download. Also, you could look up interviews of important industry people and memorise them.
If you've read this far it seems that blog posts are also a great way for you to learn. Make sure to hit the search button on the right-hand side of the screen and search the BlackbirdPunk blog for further topics.
On the other hand, if you like to have a personal connection you could research important industry conferences like the Reeperbahn Festival in Hamburg or Music Ally events in London, for example. Go to the panels that feature topics you want to learn about and make sure to ask questions!
Another great way to learn about music industry topics is through webinars and workshops. Music Ally has a great learning hub where you can find ample input. Likewise, Amber Horsburgh also has a tonne of webinars that feature all sorts of industry knowledge.
If your field of interest is more platform related then I recommend searching the actual platform you are interested in for learning material. Spotify for Artists has a lot of educational material on streaming for example. Google runs its own eLearning platform called Skillshop (the Meta equivalent would be Facebook Blueprint). Here you can learn all about Google platforms such as YouTube and how to run ads, for example.
Canva has an epic Design Academy for all things social media content creation and overall design features. You can also search Skillshare for webinars on all creative matters.
Create your individual learning hub
Now you have the three main building blocks in order to create your own learning hub.
Firstly, identify how much time you have and what time frame would suit you best. Strive for a weekly lesson that you can continue throughout the year ahead.
Going on from here you should narrow down the aspects of the music business you want to learn about most. Don't overwhelm yourself by having too many tasks open in your imaginative browser.
Next, make sure to find the right learning material for you. May it be an oral explanation via a podcast or an audio recording. Likewise, if you enjoy learning through personal connection make sure to follow industry experts and meet them at conferences. Or simply go to Google Skillshop and learn all about its products.
Here you have it, your very own recipe for how to stir up your own learning hub!