Storytelling and branding are two keywords in any digital strategy. However many similarities you might suspect, they are actually two different standalone concepts. Yes, they are linked but you can't use these words interchangeably.
It is essential to get these terminologies right. For once, it can help you communicate much more efficiently. What is more, it enables you to track the success of your project. Knowing precisely what metrics and concepts you are tracking or supervising is vital to getting the results you want.
So without further ado let's jump right into the difference between storytelling and branding.
Storytelling and branding, same same but different
Storytelling: the way how you communicate with your fans and target audience.
It is the way in which you guide people into your universe and turn them into fans who follow you wherever you go.
Storytelling contextualises your reason to make music and your roots for outsiders who are not part of the project. It's the way you explain your WHY.
The aim is for people to start identifying with you and your values and to trigger an emotional response in them.
Branding: "Your brand is what other people say about you when you're not in the room" (Jeff Bezos)
To keep it very short, your branding is an all-encompassing marketing strategy. It includes your corporate design, visual identity as well as your storytelling. What is more, before you can start it is advisable to run a target audience research as well as nailing your USP.
Where storytelling is communicating the different aspects of your brand, branding always looks at the big picture.
For beginners, it can be hard to navigate all the different aspects of starting a project.
The blocks of storytelling and branding come somewhere in the middle after you've done the target audience research and before you start creating your content.
What came first, the chicken or the egg?
Also important to keep in mind is audio branding. It describes the way your music sounds automatically like you. Without your fans having to wonder if your track is playing on the playlist they are listening to.
Most musicians try out different styles of genres first before they settle on one that suits them well. One thing I hear often is that musicians worry that they will repeat themselves too much if they incorporate audio branding.
However, the trick is to not sound like a robot but still have enough recognisability. In today's music streaming landscape, it is vital to avoid fans skipping your tracks when played to them in playlists.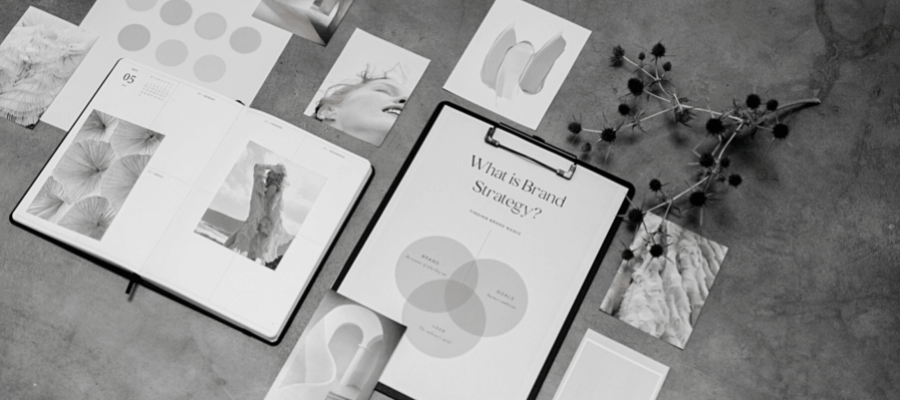 Storytelling and branding will help you focus
When starting a musical project or releasing the next album, there are thousand and one steps that seem to be more important than storytelling and branding. Also, it might sound like something only really big artists like The Rolling Stones or Rihanna do.
However, if you actually turn the tables and start with storytelling and branding then it will give you the focus you need in order to pull through a long time of hard work.
If you are in a band it could be a good idea to do an in-house workshop with your bandmates where you lay out your storytelling and branding. If you are a solo artist you can still do a workshop with yourselves. Go to the pound shop and buy a cheap poster and post-its. Now you have all the tools to lay out the basic structure of your storytelling and branding.
Oftentimes we think that something is far more complicated than it actually is. Here's the thing: if you shy away from tackling concepts like storytelling and branding you will see your knowledge gaps sooner or later.
Before it slows down your career it is best to start with putting down the fundament nice and strong so you can build on it the career of your dreams!